Bad Karlshafen | Perpetuum
During the current restoration work on the baroque harbour basin in Bad Karlshafen, an incredible discovery has been made: packed airtight in a sealed box is the world's only preserved blueprint of a perpetual motion machine. The "Eternal Wheel" is the invention of Johann Bessler - Medicus, Mechanicus and confidant of the Landgrave. Is it possible to reconstruct this wonder wheel 300 years later? Is there really such a thing as a perpetual motion machine? And will Bad Karlshafen become world famous as a result?
Theater Anu promises a CITY IN RAUSH with its latest production.
Accompanying exhibition and event packages
The production is accompanied by an exhibition, which is placed in several baroque houses around the harbour during and also after the performance. After the end of the performance, it will be enriched by further exhibits from the production. Exhibition period: 12 May to 14 October | Admission free
The town of Bad Karlshafen also offers special booking packages with hotel accommodation, baroque menu, theatre ticket and various tourist attractions.
Information on this under www.bad-karlshafen-tourismus.de
PERPETUUM MOBILE is a commissioned production by the city of Bad Karlshafen GmbH in cooperation with Kultursommer Nordhessen.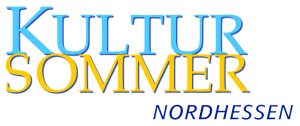 Tickets
Normal price: 24€
Reduced: 20€
Season ticket (for all 6 performances): 50 €
The box office opens at 7 p.m., Tourist Information, Weserstraße 19, 34385 Bad Karlshafen
Start: 20.30
Meeting point City Hall (ticket control)

Playing time 2.5 hours. The various scenes and installations are played in 15-minute loops.
Recommended length of stay: 90 minutes
Framework programme:
Lecture "The Triumph of Orffyreus" by Harry Oberländer | 7.30 pm | Auberge, Gerbergasse
Exhibition "Perpetuum mobile" is open during the play evenings | Town Hall at the harbour and Tourist Information in Weserstrasse
A cooperation of Bad Karlshafen GmbH and Kultursommer Nordhessen.
Map