Angel of history
High above our heads they stand on roofs, sit on balconies: Angels with their wings wide open. Clearly visible. An image of hope and reconciliation.
They have brought objects with them: a book, a basket, a map, a cross... they look like you and me, wear coats, hats and apparently have nothing "angelic" about them.
Using QR codes, visitors on the ground can learn their stories, hear and read their voices and understand why they are showing up.
Example sound collage "What do we want to live?" from ENGEL ÜBER BREMEN 2021
EDITION 2020/21. in collaboration with LEDESTRA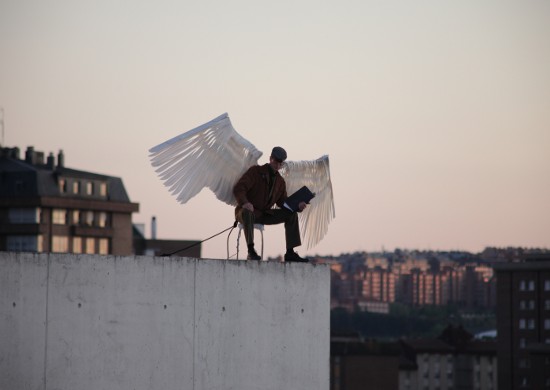 Photo: Alfred Mauve
---