PARTICIPANT-INFO FOR ZOOM EVENTS
Participating in a Zoom event is very easy.
REQUIREMENTS:
– In order to be able to use our interactive show formats, please use a laptop or PC for your dial-in. Mobile phones make it difficult for you to follow the actions.
– You need internet access. The connection should have at least a speed of 30 – 50 MBit/s. Below this, the sound may be distorted or the images may stop during the show.
– Make sure that no other user is streaming a video over the same connection during the event.
LOGIN:
Please follow the link you received in your mail. You will then be guided through a registration process which is very simple (as seen under: first time on zoom).
If you have only received a page link, please log in via the following link and enter the meeting – ID there.
If you have not received a meeting ID or password, you will find one at the bottom of the page. Otherwise, please ask for the data by e-mail at
info@theater-anu.de
FIRST TIME AT ZOOM
STEP 1: Follow the link in your mail. Your browser will open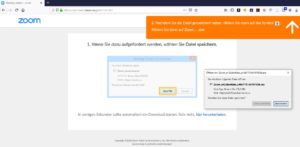 In some cases it also might look like this: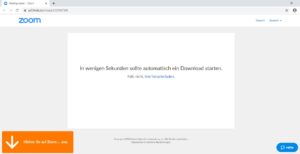 …… follow the instructions on your screen.
STEP 2: Enter your name (you can use your first name or a nickname) and the password provided in the mail. Remember that the entered name will be displayed.
Then click on "Join the meeting".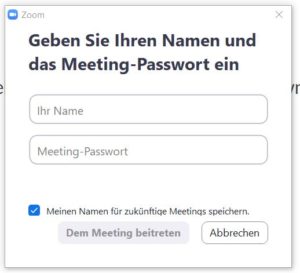 STEP 3: You will be directed to a waiting room. Please be logged in 5 minutes before the start of the event.
NOTE: On this page you can also test your microphone and speakers in advance. Please use the button "Please test the computer audio".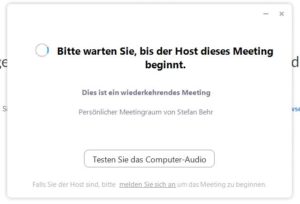 On this page you can test, adjust or change your speakers and microphones while using the respective buttons.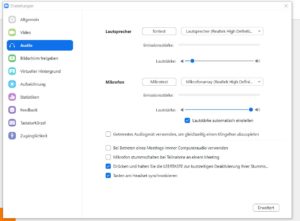 You have now met all requirements to participate in the online event.
See you there soon..