Berlin Tempelhofer Feld | Chocolate from the sky
NEW DATES
Berlin, 1949. It's Gerda's brother's birthday. But in times of the "blockade", making a birthday cake is a big challenge. There are no eggs to be found. The chickens in the bombed-out houses of the neighbours haven't laid any in a long time. What to do?
The theatre visitors accompany Gerda on her way through post-war Berlin at the time of the airlift. A black market vendor finally offers her two eggs in exchange for chocolate. But where is she supposed to get the candy from? Then the girl hears that chocolate bars are supposedly falling from the sky at Tempelhofer Feld. Can this be real? In a dream, she meets an American pilot who busily builds little parachutes and equips them with bars of chocolate. They become friends.
But was it all just a dream? Sometimes dreams come true…
Dates
Tickets
Free entry!
Please make a reservation before attending. The online reservation form will be available here from March 1st.
We would like to thank the Luftbrückendank Stiftung and the Checkpoint Charlie Stiftung for their financial support.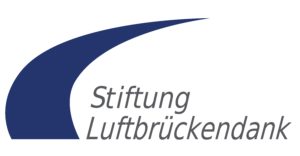 The project is furthermore supported by Neustart Kultur, DTHG and the Commissioner of the Bundesregierung für Kultur und Medien.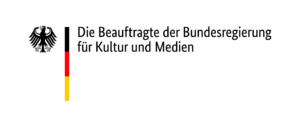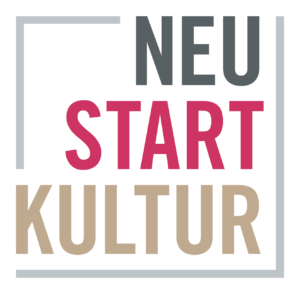 We would also like to thank the Rausch company for sponsoring the chocolate!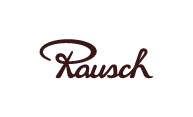 Our partners




Performances
04.+05./11.+12. May 2023 | 10 am + 12 am
06.+07./13.+14. May 2023 | 2 pm + 4 pm
Venue
Entrance Columbiadamm, turn left at the infopoint, and follow the sign (approximately 200m from the entrance)
Duration
Approx. 55 minutes.
Age recommendation
For children from the age of 6 accompanied by a grown up
Arrival by public transport:
U 8 | U-Bhf Leinestraße or Boddinstraße (approx. 15-20 min. walking distance to the Columbiadamm entrance)
BUS M43 | Bus stop Friedhöfe Columbiadamm or Golßener Straße (approx. 1 – 3 min. walking distance to the Columbiadamm entrance)
By car:
Via the city motorway, exit at Tempelhofer Damm, via Tempelhofer Damm and Columbiadamm
Rain / Storm / Snow
CHOCOLATE FROM THE SKY will also take place during light rain (except in the event of severe weather, storms, etc.). We recommend sturdy shoes and rainwear. Please refrain from using umbrellas. The paths are not always paved. Unfortunately, this means that the production has a limited accessibility.